Elderly man kills teen neighbor over noise complaints: German police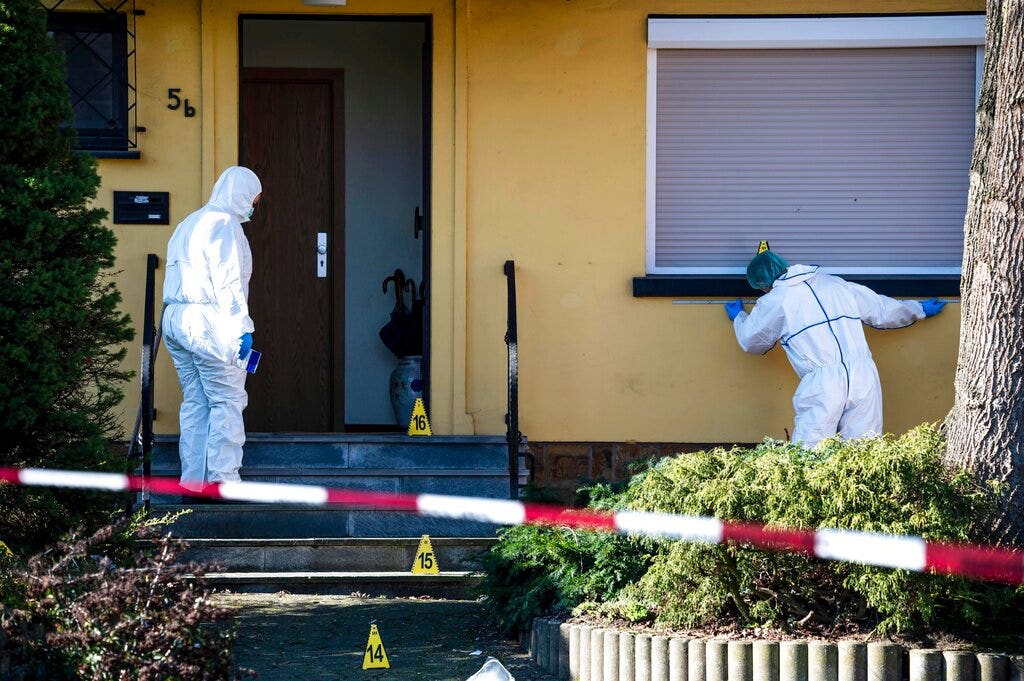 German authorities have opened an investigation after an 81-year-old man allegedly fatally shot a 16-year-old boy over a noise complaint. 
Reports say that Giuseppe Del B., an elderly Italian man, shot Sinan F. at around 7:30 a.m. Wednesday in front of an apartment building in which they lived. He then tried to shoot the boy's mother and missed before turning the gun on himself. He suffered serious injuries and remains in critical condition.
German outlet Bild identified the suspect and victim, as well as the fact that Guiseppe shot Sinan three times, and T-Online reported that he struck Sinan in the head with one of the shots. 
Alexander Retemeyer, spokesperson for the prosecutor's office in Osnabruck, said that the victim and suspect "knew each other" and it remains unclear if Guiseppe had a license for the weapon, which he classified as a "small caliber pistol." 
LISTEN: THE FOX TRUE CRIME PODCAST WITH EMILY COMPAGNO
T-Online reported that Retemeyer also referred to Guiseppe as a "marksman" and that his weapon was a "typical marksman weapon." 
The police have arrested the man on suspicion of murder and attempted manslaughter. 
BRITISH POLICE FIND REMAINS OF BABY AFTER MISSING COUPLE ARRESTED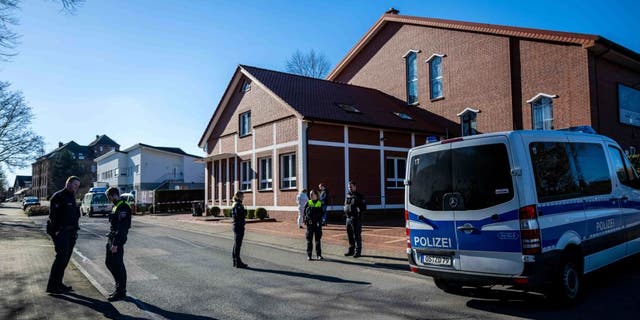 Bild had earlier reported that the incident had likely resulted from an "escalation" of a long-simmering dispute between the two, who were neighbors. Residents reported that the elderly man had repeatedly complained about the noise and that he regularly argued with Sinan's family. 
MEXICAN PRESIDENT ACCUSES CHIEF JUSTICE OF BEING SOFT ON CRIME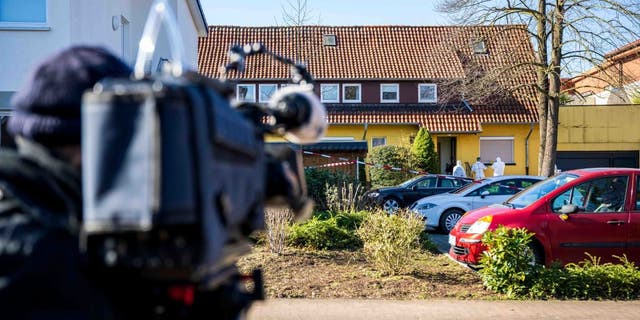 Retemeyer said that the final motive for the shooting remained unclear. Investigators have followed up with interviews of witnesses and other neighbors as they continue to examine the crime scene. 
CLICK HERE TO GET THE FOX NEWS APP
The building sits across the street from a school. Students have been kept away from the crime scene while police continue their investigation.
The Associated Press contributed to this report.