Esprit returns to the U.S. with a new global creative headquarters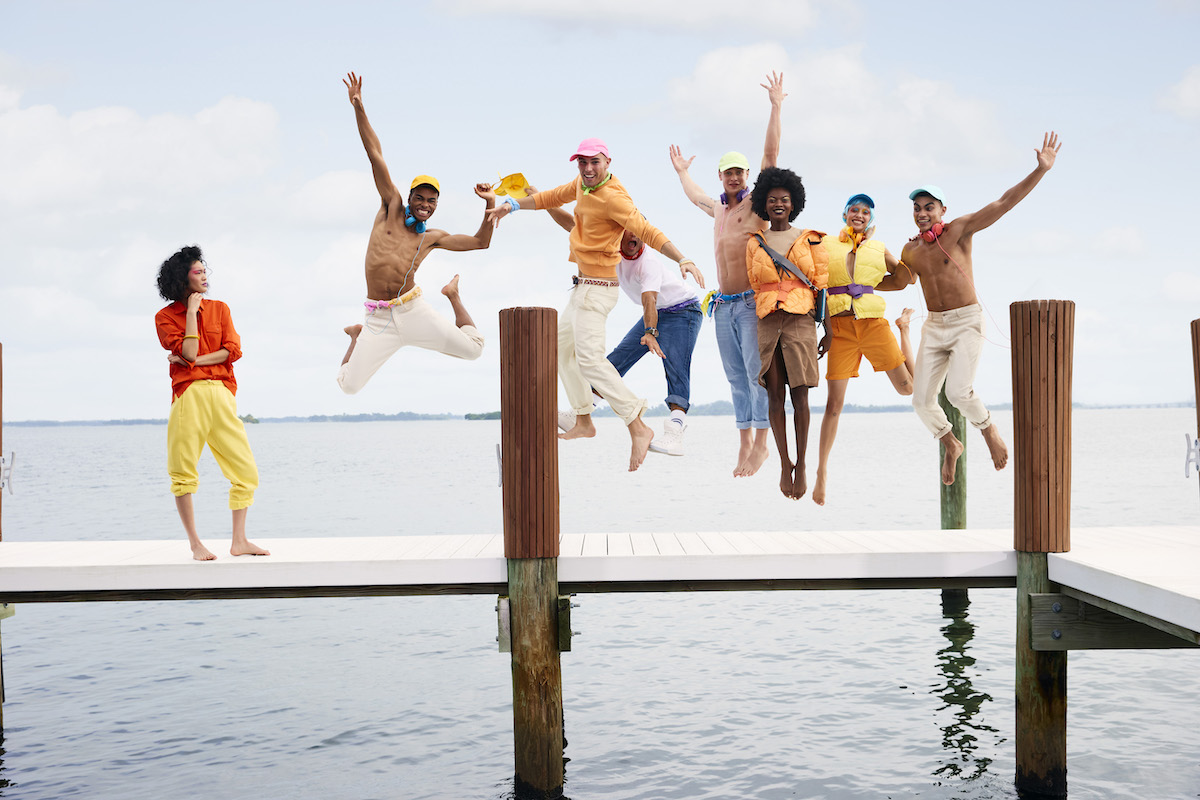 While it was founded in California in the 1960s, Esprit hasn't had an American presence for the last decade or so. After becoming a cult-favorite fashion label in the 1980s and 1990s, Esprit struggled to maintain momentum, and in 2011, it officially left North America. Decades before, in the 1970s, Esprit had expanded to Hong Kong and Germany. Now, the company — which is known for its sweatshirts, striped shirts and triple-bar "E" logo — wants to re-establish itself as a true American brand amid a growing wave of nostalgia for '80s and '90s fashion.
As part of this plan, Esprit returned to the U.S. last fall with a pop-up in Los Angeles. It currently has another pop-up in New York City and plans to open flagships in both cities later this year, as well as additional stores in Miami, Vancouver and Toronto.
About a year and a half ago, Esprit CEO William Pak began to restructure the company to revitalize the brand, he told Modern Retail. At the time, he said, "we decided to really figure out what Esprit was selling, and no matter what city or country we [went] to… everybody had a different answer." People in Australia, he explained, thought Esprit was an Australian brand, while people in Europe thought it was a European brand. "We wanted to make sure that it's clear anywhere on the planet — employees, partners, vendors, media, customers — what Esprit is, and we decided that it is what it always was, which was an American brand."
While Esprit originated in the West Coast, the company wanted to move the creative headquarters to the East Coast. "New York is much more beneficial for the brand as a fashion capital of the world," Pak said. "It's also a global hub, not just an American hub… There's a lot of talent, there's a lot of energy, synergy and also good fashion sense."
In addition, "Esprit's specific energies and brand expression fit really well with that New York attitude, [that] you come to make it here," Ana Andjelic, Esprit's newly-appointed chief brand officer, told Modern Retail. "L.A. aesthetic is very laid back, very surf. Esprit was never about that. Aesthetically, New York fits much, much better with the brand DNA and brand origins."
Within the U.S., New York City is home to more headquarters of fashion designers and fashion retailers than any other city, according to NYC.gov. It also hosts one of the world's largest Fashion Weeks twice a year and is home to three of the most well-known fashion design schools in the country.
Cristina Angeli, who has held brand marketing roles at Adidas, American Eagle Outfitters and Express, told Modern Retail that "back in the day, starting out my career in the fashion space, you had to be in New York." "It was New York, New York, New York," she said. "And then, as the digital age was birthed and the Internet, it was less important, because fashion was happening all over the place… Fashion became just more universal. You could get inspiration from everywhere."
In regards to Esprit, "New York makes sense from a business standpoint, of course, because that's where traditionally, most big fashion brands are because of the talent pool, hours for coordinating with Europe and all of the manufacturing connections," Angeli said.
But, she emphasized, moving to New York isn't a must-do anymore. "The world has changed. You can start a billion-dollar business from your basement." In addition, people have become used to working across time zones during the pandemic. "We're now used to scattered teams."
Esprit poured resources into understanding the U.S. market, its executives said. For one, Esprit conducted consumer research to gain a better understanding of "tastes and behaviors, shopping habits and specific market dynamics," Andjelic told Modern Retail. To get ready for its relaunch, it also adjusted the quality of its fabrics, reviewed clothing fit and modified prices. Esprit reshot its campaign imagery to make it more consistent across stores, e-commerce and out-of-home advertising. And, it decided to concentrate on its hero products and foundational products, rather than chase trends.
Ultimately, when it comes to Esprit's strategy, "our decision is to come to Asia and the U.S. market with a premium positioning to capture the white space that has been left by the J.Crews, Banana Republics of this world," Andjelic said. "You're not going to win if you go against Zara in the United States. We don't want to be Old Navy. We do want to carve our niche with premium brands."