Ex-chancellor Schröder not penalized for Russian ties – DW – 03/02/2023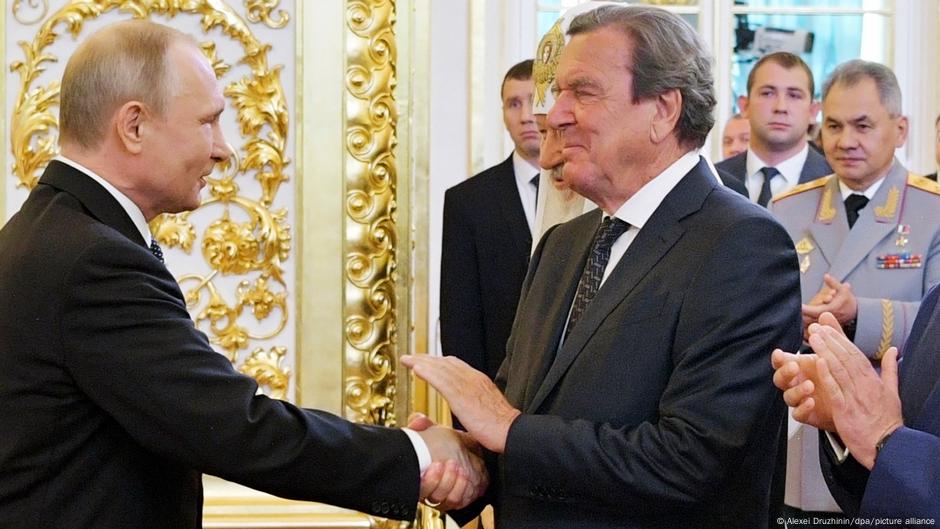 Former German Chancellor Gerhard Schröder will not be penalized by his center-left Social Democratic Party (SPD) for his close ties to Moscow and Russian President Vladimir Putin, an arbitration commission said.
The SPD body said it could "not be established with sufficient certainty" that Schröder had infringed on any principles, party rules or statutes. He also could not be proven guilty of a dishonorable act, the commission said in its decision. 
"It is possible that top German politicians have misjudged the dangers of dependence on Russian energy supplies over the past 25 years," it added.  
However, this applied to other politicians in the SPD as well as other parties too, the commission said.
Schröder, who served as chancellor from 1998 to 2005, was stripped of his right to a publicly funded office in May after coming under mounting pressure to distance himself from Putin in the wake of Russia's invasion of Ukraine. 
The 78-year-old traveled to Moscow in late July to meet with the Russian leader and subsequently said Putin wanted a negotiated solution to the war.
Ukrainian President Volodymyr Zelenskyy has described Schröder's behavior as "disgusting."
los/nm (dpa, AFP)