Fantasy Basketball: Who's hot, who's not, and Marvin Bagley's DFS outlook for Monday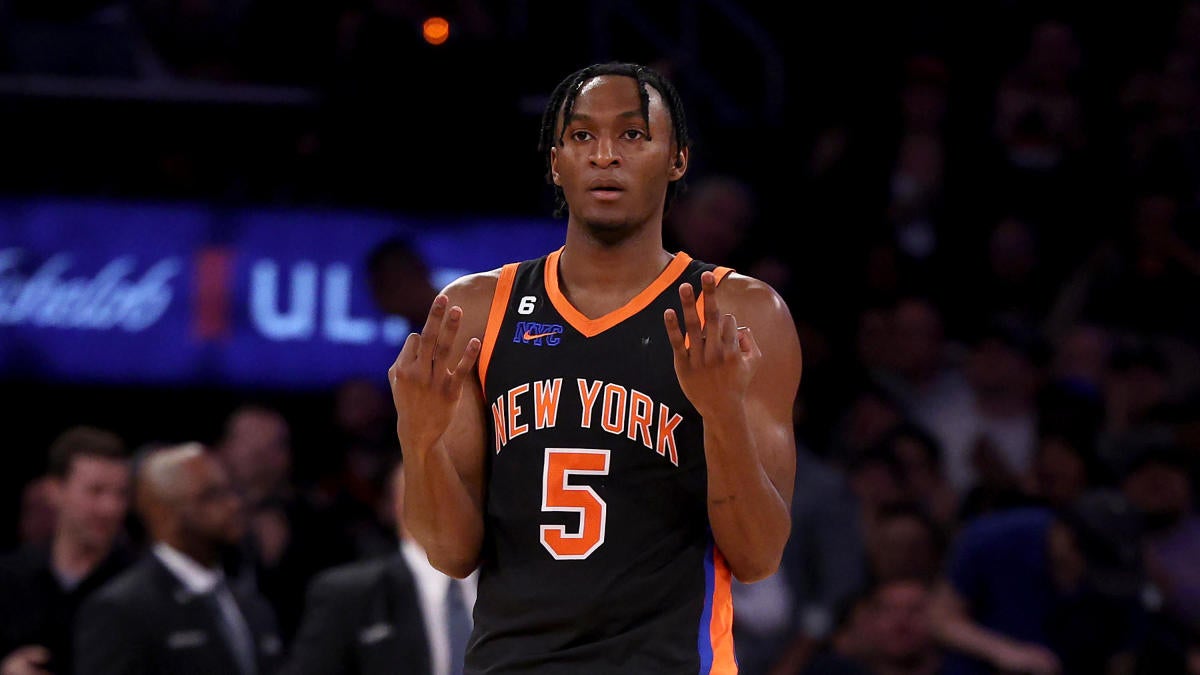 Several stars shined during Sunday's main slate, but Immanuel Quickley surprisingly took top billing by notching a career-high 38 points, eight rebounds, seven assists, and four steals in 55 minutes in the absence of Jalen Brunson. The third-year guard played every second in the second half, which included a pair of overtime periods. The Kentucky product can certainly show up when he doesn't have to split time with the likes of Brunson, and we'll go over a few other standouts and a dud here before giving away a Monday DFS play. 
Who's hot 
Lillard's still piping hot and has carried over his February success into March. The Portland Trail Blazers point guard powered his team to a narrow win over the Orlando Magic on Sunday with 41 points, nine rebounds, and six assists. While his 3-point shooting has fallen off a bit, he's still averaging 38.3 points, 7.0 rebounds, and 4.7 assists per contest on 47.1 percent shooting through three games this month. He'll likely pass Ja Morant and claim a spot as a top-four Fantasy point guard this season in the coming days.
The Boston Celtics have lost two of their three March contests, but Tatum is on a roll. He tallied 41 points, 11 rebounds, and six assists in a loss to the New York Knicks on Sunday. He's now totaled two games with at least 40 points this month. Tatum's scoring average has dropped to 27.7 points since All-Star weekend, but he's also averaged 11.2 rebounds and 6.8 assists over his previous six games.
Kevin Durant's move to the Phoenix Suns still hasn't affected Booker's production. The shooting guard scored at least 35 points in a third consecutive game in a thrilling win over the Dallas Mavericks to wrap up the weekend. Booker scored 35 points to go along with 10 assists and five rebounds. The floor is wide open and Booker has shot 56 percent from the field and 50 percent from deep since Durant's Suns debut. 
Who's not
Portis has been one of the NBA's best bench players all year but has struggled since returning from injury in late February. The Milwaukee Buck forward scored 18 in his first game back on the hardwood but has only managed 5.6 points and 5.6 rebounds on 30 percent shooting in the five contests that followed that outing. Giannis is healthy enough to play after a brief layoff and Khris Middleton is finding his rhythm. Portis might have a lesser role down the home stretch ahead of the playoffs at this rate. 
DFS play
The Detroit Pistons are riddled with frontcourt injuries ahead of their Monday matchup with the Portland Trail Blazers. Jalen Duren, Isaiah Stewart, and Bojan Bogdanovic have been ruled out while James Wiseman is questionable with knee soreness. Those absences could pave the way for a big night from Bagley, who's recorded at least 20 points and 12 rebounds in three of the four games he's appeared in since returning from finger surgery. He could be a home run play with or without Wiseman, especially if he gets the start. 
Still deciding who to lock in for your DFS roster? We've identified a player worth locking in and one to avoid ahead of tip-off below, but you can get my full selection of stud and value plays at each position by heading over to SportsLine.