"Great Fit for Him": NFL World Caught Off Guard With Derek Carr Signing News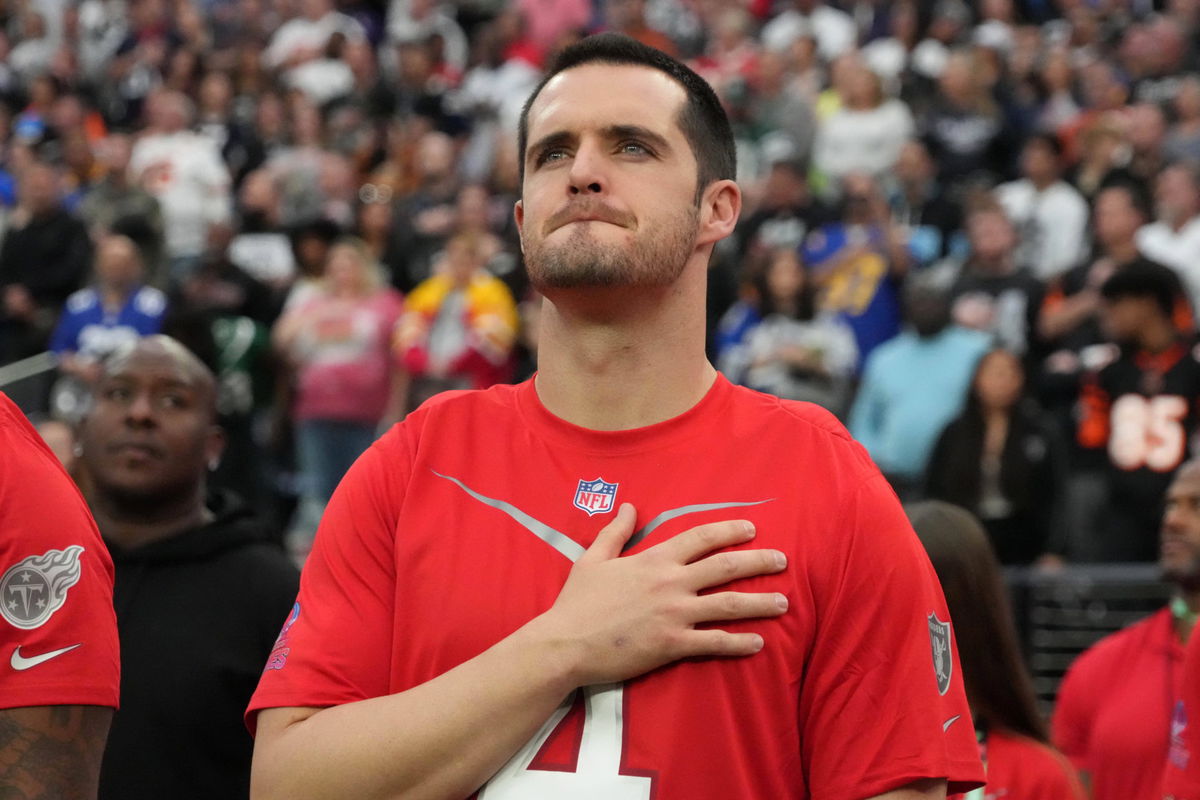 In an off-season free agency that was about to be as interesting as the football season, the first quarterback card has set the domino in motion. Derek Carr is going to New Orleans after sources confirmed the Saints are about to close on a multi-year deal for the former Raider. And fans seem to have not expected this.
The New York Jets seemed to be leading the race to land the QB until this morning after having two productive meetings with Carr. However, the New Orleans Saints were always favorites, having met him before he even officially entered free agency. And looks like Carr has chosen a road with fewer thorns in the NFC South.
Saints lock free agent Derek Carr
ADVERTISEMENT
Article continues below this ad
According to the conversation between sources and NFL Network's Mike Garafolo and Ian Rapoport, "it wasn't a trade, instead, it'll be a free agent signing. New Orleans will lock in their starter." After nine seasons in the Raiders jersey, Derek Carr will dawn the black and gold for 2023. "Derek Carr to New Orleans- their top choice," Rapoport tweeted.
DIVE DEEPER
With Tom Brady out of the picture, this move certainly puts Derek Carr on a less troublesome road to the playoffs. The Jets were looking at Carr and Aaron Rodgers. And this should help them decide. Some fans thought this was a win-win for everyone.
What they pay him is going to be very interesting

— JAYFORCE (@Jayforce) March 6, 2023
Great fit for him

— 𝑫𝒂𝒓𝒓𝒆𝒍𝒍 𝑻𝒓𝒆𝒏𝒕 𝑨𝒅𝒂𝒎𝒔 𝑱𝒓. (@Officia1_Adams) March 6, 2023
Jets dropped the ball here

— Marino4k (@MarinoForUS) March 6, 2023
HOW DID THE JETS GET OUTBID BY A TEAM WITH LITERALLY NO MONEY😭😭😭😭

— Bartholomew Willijax (@B_Willijax) March 6, 2023
I think this puts the Saints atop the division

— Jac Myrick (@jac_myrick) March 6, 2023
Imagine Derek Carr winning SB LVIII in Las Vegas ☹️

— Opposite of Chuck (@JayDunn305) March 6, 2023
The Saints had a negative $17 million in Top 51 cap space for 2023. However, they are working to fit Carr in. "The Saints are giving their new QB Derek Carr a 4-year deal. With a big QB number coming, they'll make it work with their cap situation," Rapoport added in a tweet later. 
Can Carr take the Saints to the Super Bowl?
Derek didn't want to tackle the abundantly talented roster of quarterbacks in the AFC on his way to the playoffs. Part of the reason why he's made only one postseason appearance in his nine years with the Las Vegas Raiders. However, with the Panthers also not sure about their QB, now that Carr is off the market, the Saints have a real chance to become divisional champs once again.
ADVERTISEMENT
Article continues below this ad
After 12 years on the coaching staff, including Sean Payton and Drew Brees' Super Bowl season, the Saints named Dennis Allen the head coach last month. How Derek and Dennis do in this 2023 season remains to be seen.
ADVERTISEMENT
Article continues below this ad
WATCH THIS STORY: Breaking down the most likely landing spots for Aaron Rodgers if he leaves Green Bay
One down, No 12 to go, as fans want an update on Aaron Rodgers next. Especially because it's been two weeks since the Packers QB came out of his 'darkness retreat'.