Helen Ward: Wales record goalscorer announces international retirement after 105 appearances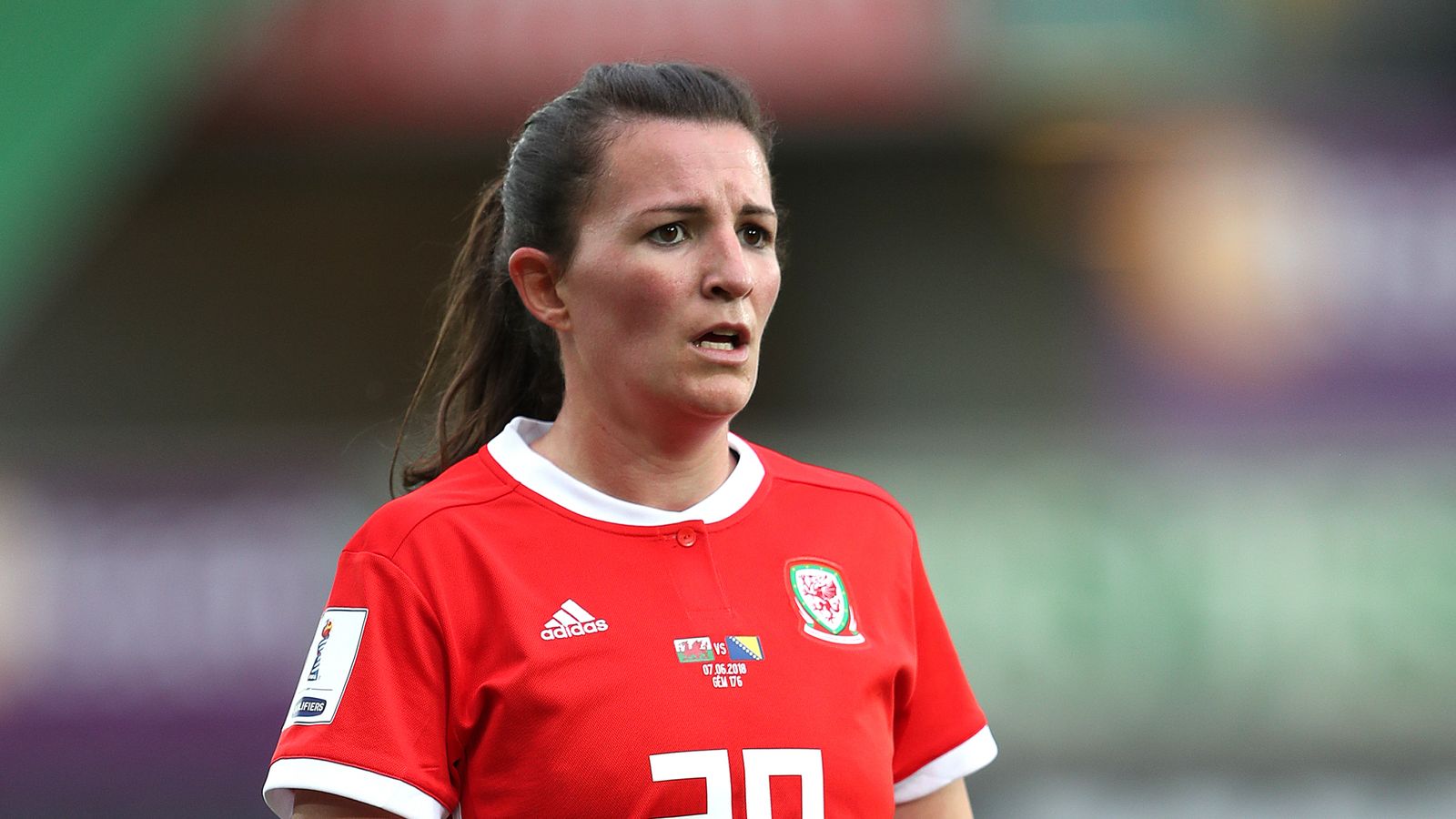 Wales legend Helen Ward has written an emotional farewell letter after announcing her international retirement.
Watford striker Ward is Wales Women's record scorer with 44 goals to her name, making 105 appearances for her country in an international career spanning almost 15 years.
The 36-year-old will also retire from club football at the end of the season.
"Luxembourg, Tuesday 30th September 2008 – the day my life changed," Ward wrote in an open letter to supporters.
"It was the first time I'd pulled on the red shirt and proudly wore the Dragon on my chest. I stood for THE anthem and suddenly, it became more than just a game. Never did I imagine that that honour would be bestowed upon me more than a hundred times over.
"I was part of a family. As an outsider from across the bridge, I was welcomed into the most special group of people and I never looked back. Those girls, that team and Cymru became everything to me.
"The pride I feel every time I hear those words; 'Mae Hen Wlad Fy Nhadau' and the sense of belonging will never, ever leave me. Playing for Wales became my why. It's the reason I kept going and wanting to improve; the reason I came back after having my children; why I didn't let covid be the end and why I realise that it's not where you are born that counts, but where you feel like you belong and I've never felt more at home than when I'm with my team, in Wales.
"It breaks my heart that I didn't make it to a major tournament with this team, that I wasn't at my peak when so many of my team-mates were and are. But I KNOW they will make it soon and they will shine on the biggest stage of all and I cannot wait to be their best cheerleader when that happens.
"It's not always been easy, but it's been the best ride of my life and I couldn't have done it without my girls. Some of you have been there from day one and plenty more have joined along the way. They're a special bunch and they're my family.
"Diolch to every player, staff member and fan who have trusted me, a muggle, to represent you and wear your shirt. The love I have for you is endless.
"I gave you everything I have, I hope you know that.
"Dwi'n dy garu di, Cymru. Diolch, Owain"