Lamar Jackson update: Ravens' Ozzie Newsome says franchise tag to be used on QB Tuesday if no deal gets done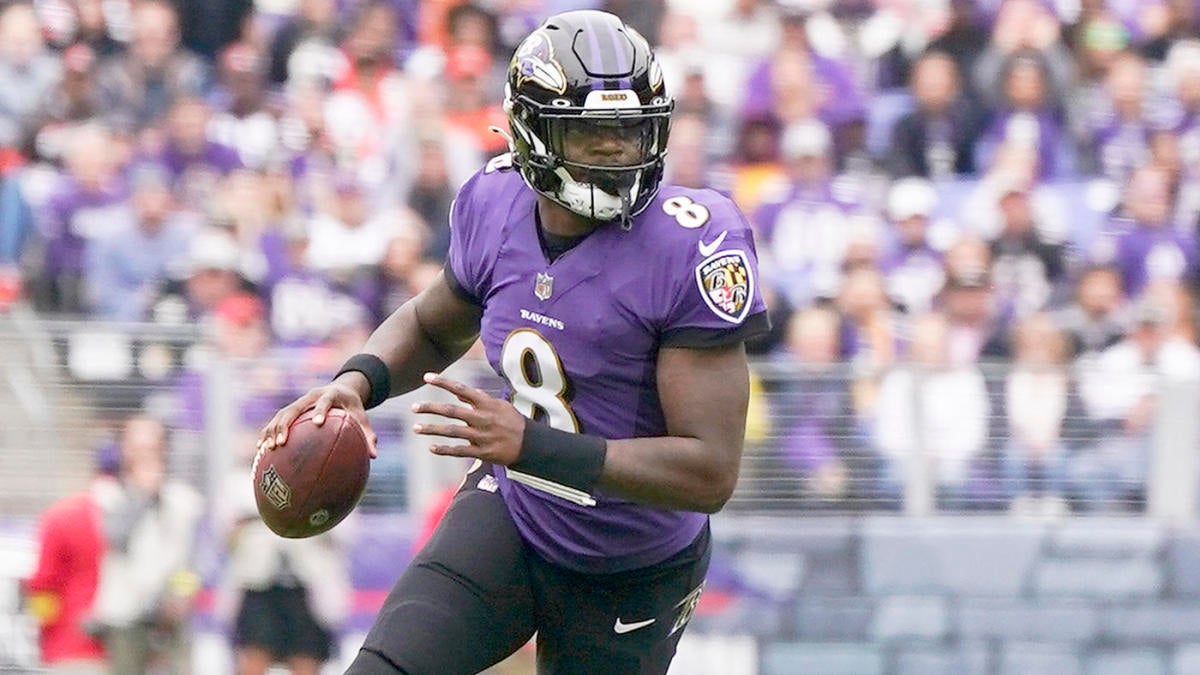 The deadline for teams to utilize the franchise tag is Tuesday at 4 p.m. ET, and in the event Lamar Jackson and the Baltimore Ravens don't get a long-term deal done before the deadline, the quarterback will be tagged, according to Ravens executive vice president Ozzie Newsome.
"I know today and up until 3:30 p.m. tomorrow, a lot of energy is going to be utilized in trying to get the deal done," Newsome said on "The Bernie Kosar Show with Hanford Dixon" Monday. 
"If not, we will put the franchise tag on him."
Jackson and Ravens general manager Eric DeCosta met in Miami over the weekend in hopes of reaching a deal, but the sides remain apart in contract terms, per NFL Network, as the Ravens and their quarterback currently appear headed toward a franchise tag ahead of  the Tuesday deadline. 
The Ravens may pull off an even bigger stunner with how they apply the tag. Per ESPN, Baltimore is planning on using the non-exclusive tag on Jackson — allowing him to negotiate with other teams, potentially putting a Ravens exit in play. With the non-exclusive tag, teams can negotiate a contract with Jackson and the Ravens have the power to match the offer. If Baltimore declines, Jackson signs with the team he agreed to the offer sheet and the Ravens receive two first-round picks from that team in compensation. 
"There are a couple different situations where that can go," DeCosta said at the NFL combine last week. "There are a couple different franchise tags. We're hopeful that we'll get a deal done with Lamar before that happens, but sure. 
"They're big numbers; we've known they're big numbers, we're prepared for that, and we have four, five or six different plans based on what happens over the next 10 days."
The Ravens aren't going to doubt what Jackson brings to the organization, as they are 45-16 in his 61 starts since Jackson entered the league in 2018. They average 28.0 points per game when Jackson is on the field compared to 20.0 when Jackson misses games. Jackson is one of six players in NFL history to reach 100-plus passing touchdowns and 4,000-plus rushing yards in a career, and the fastest to reach the mark by 31 games. The Ravens are averaging 184.8 rushing yards per game with Jackson as a starter in his career — the most by any starting quarterback since the 1970 merger.
"You can't win in this league without a strong quarterback; that's been proven," DeCosta said. "So, we want Lamar here. We think he's one of the best quarterbacks in the league. He's certainly one of our best players, and we want him back. So, we understand that. 
"Living in a world without a quarterback is a bad world to live in, and I think there are a lot of GMs and coaches who would probably say that who are living in that world right now. We're aware of that. I think we've been blessed since 2008 to have Joe Flacco and Lamar Jackson, and my goal is to continue that."
DeCosta said "there's no doubt" Jackson deserves to be paid amongst the upper echelon of quarterbacks, but will the Ravens be the team to pay that salary?
"We'll have a plan. Obviously, I'm going to think about everything, but I don't fear a lot of different things," DeCosta said. "If you think about it and you plan for it, you discuss it, you talk about it, then what's the point of fear? 
"So, it's not like we didn't know we might be in this position. Last year at this time, we talked about it, so we've had a full year to really discuss all the different plans. We'll make the right decision."