NBA best bets today: Best prop bets for Denver Nuggets vs. Memphis Grizzlies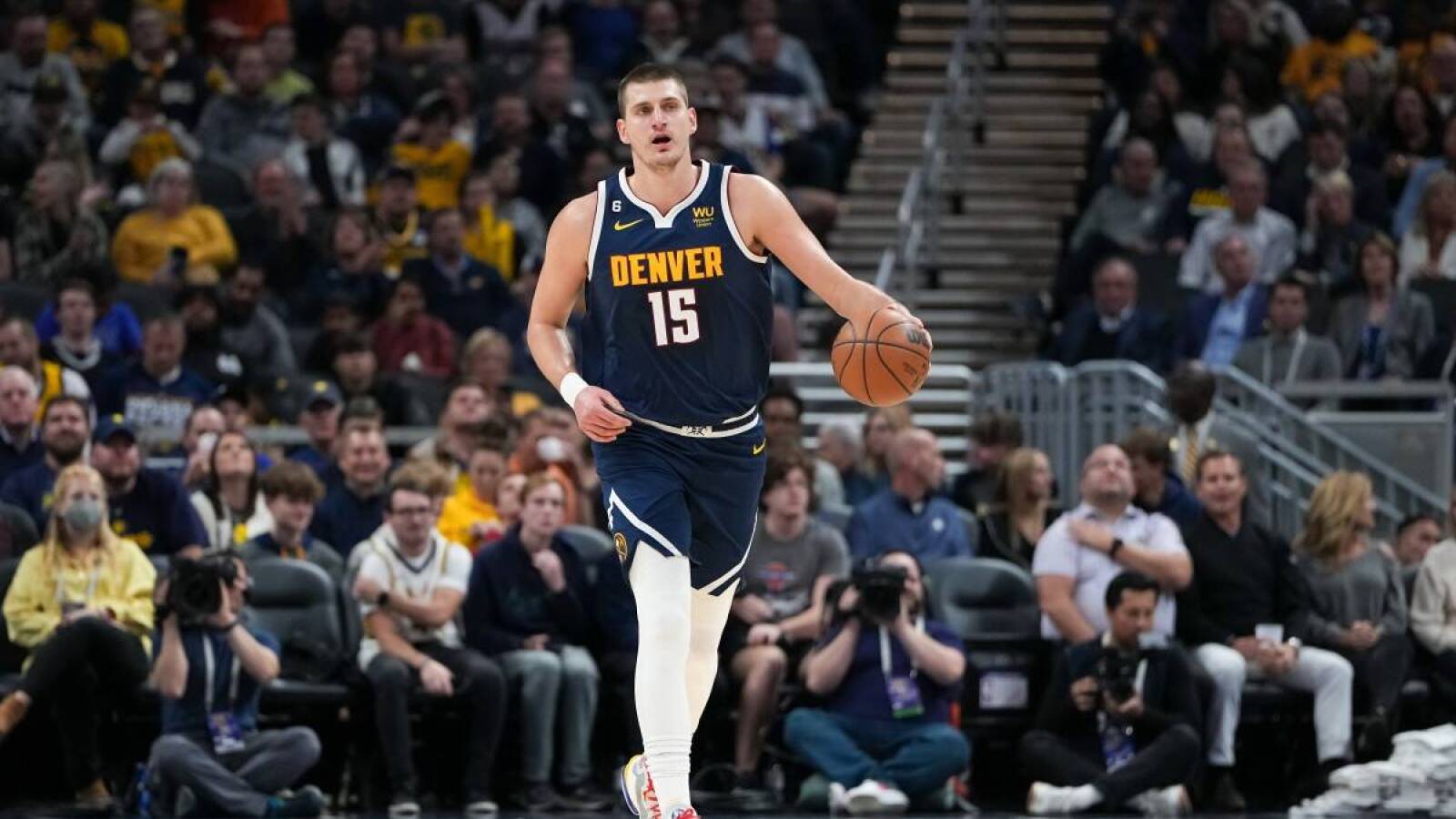 Tonight, we get a premier Western Conference matchup against the first and second seed in the conference. The West-leading Denver Nuggets host the Memphis Grizzlies in a high-level matchup. Let's break down the best prop bets for this matchup.
Nuggets vs. Grizzlies Start Time, Where to Watch, and Odds
Date: March 3, 2023
Gametime: 10:00 pm ET
Where to watch: ESPN
Nuggets vs. Grizzlies Prediction
First things first, the Nuggets are a 28-4 home team. They're elite when they're hosting teams in their place. Both of these teams are rested, as neither team played yesterday, and the Nuggets have had one extra day of rest. 
Ja Morant is playing for the Grizzlies, so their main absence remains Steven Adams. However, they've got All-Defense level talent in Jaren Jackson Jr. ready for Nikola Jokic, who will still find a way to orchestrate this game in favor of the Nuggets.
These teams have played twice and picked up a double-digit win in the season series. 
Michael Porter Jr. and Aaron Gordon are both probable to play for the Nuggets, so they've got that added level of depth, too. Between these two teams, the Nuggets should be able to come away with the win. Being healthier and playing at home gives them too much of an advantage, and they'll be able to cover as 5-point favorites. 
With the DraftKings promo code, you can win bigger on this game, as you bet $5 and win $150 with this Moneyline boost. That is a 30-1 odds boost on this pick or any other of your choice, so win bigger now with DraftKings!
Here are the simple steps required to claim this offer:
Step 1:
Click this link or on the "Claim $150 Now" button below. You will then be taken to DraftKings Sportsbook, where you ensure you are eligible for an account and this promotion.
Step 2: Complete your DraftKings Sportsbook registration, knowing your bet $5, and win $150 is automatically attached thanks to our exclusive links
Step 3: Deposit $5+ into your account, so you are ready to place your first $5 Moneyline wager
Step 4: Now place a $5 wager on your chosen Moneyline in order to qualify for your 30-1 odds boost
Step 5: Win $150 in additional bonuses when your Moneyline wager wins, thanks to the DraftKings promo code.
Nuggets vs. Grizzlies Prop Picks
Ja Morant Over 26.5 points (-125) (Bet $125 to Collect $225)
Click Here for the Best odds via FanDuel
While Morant didn't cover in his last game, it was for good reason. He scored just 20 points on 6-of-12 shooting, but he didn't need to do more. He played 27 minutes, and the Grizzlies didn't need him to take over, they had the win secured. He covered this prop in the game before with 39 points en route to a win over the Lakers. Morant will need to bring the same level tonight as he did against the Lakers. The Nuggets are too good, and Morant will be able to attack the paint with Jokic being the rim protector down there. He should be able to play above the rim and cover this prop.
Nikola Jokic Over 9.5 assists (-148) (Bet $148 to Collect $248)
Click Here for the Best odds via FanDuel
In two games against the Grizzlies, Jokic has averaged 14 points per game. Jaren Jackson Jr. is a tough matchup for Jokic. But luckily for Jokic, he impacts the game in every way possible. He's an elite passer who can pull down many rebounds. He's averaging a triple-double this season if that says enough about his impact. He's covered this prop in seven of the Nuggets 11 games played in February. Not only will he play make by nature, but having such a tough matchup helps force Jokic into even more playmaking. 
Nikola Jokic Over 12.5 rebounds (-132) (Bet $132 to Collect $232)
Click Here for the Best odds via FanDuel
Ah, yes, another Jokic prop. Again, even when not scoring, Jokic has an incredible impact everywhere else. In his two matchups against the Grizzlies, Jokic has brought down an average of 13 rebounds per game. He's averaging 14.2 rebounds per game this month. He's covered this prop in four of his last six games and will be able to do it again tonight. 
Nuggets vs. Grizzlies Player Prop Picks