Physio Heath Matthews to accompany Lakshya Sen at All England Championships | Badminton News – Times of India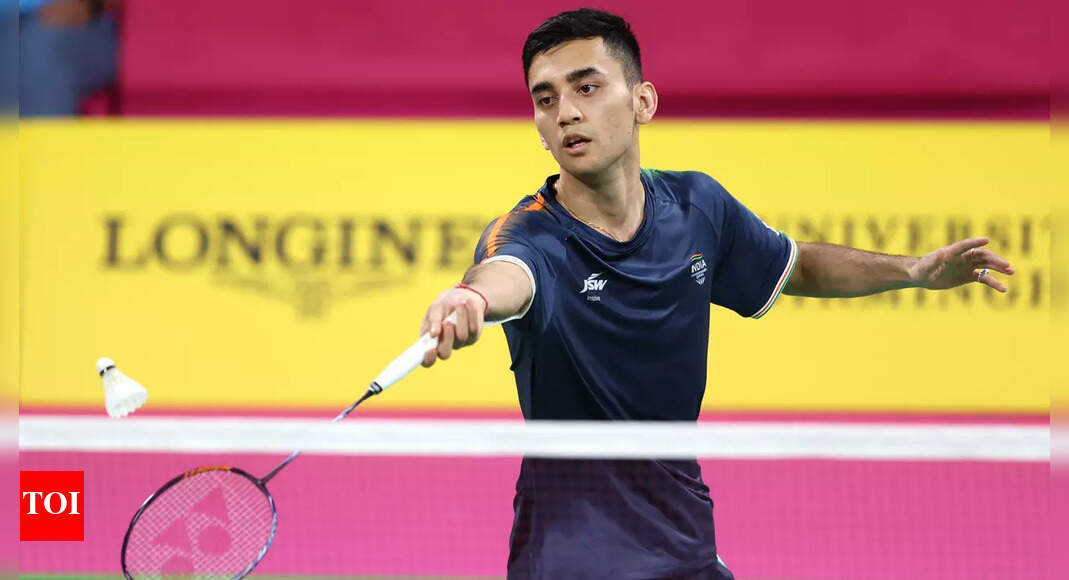 NEW DELHI:
Commonwealth Games
champion Lakshya Sen will have renowned physiotherapist Heath Matthews by his side during the upcoming European circuit.
Lakshya has back-to-back tournaments lined up this month, which also included the prestigious All England Championships.
Lakshya will play three events on the trot in the month of March — German Open (March 7-12), All England (March 14-19) and Swiss Open (March 21-26).
"After BATC, in the pre-season training, Heath Matthews was in Bangalore for two weeks. He made sure that my recovery is better. It was a 10-day training and I could push hard and he ensured that I have no niggles," Sen, who was part of India's bronze medal winning team at the Badminton Asia Mixed Team Championship (BATC), told PTI.
"I have been playing six hours a day and giving two-three hours for recovery, so that I have no small issues before such a big event, to be in the best shape and ensure that my body recovers and stays in good conditions. He will be travelling with me at the All England Championship and Swiss Open so that physically I am in good shape. So overall, preparation has been good and I'm getting close to my level."
Lakshya had hired the services of Matthews ahead of the Commonwealth Games last year when he was coming back from a shoulder injury.
"Last time we got him for a month-long camp before the Commonwealth Games. I was coming out of injury and he helped me in my recovery after each match," Lakshya said.
Lakshya, the 2021 World championships bronze medallist, had a stellar run in the European circuit in 2022 as he reached the finals of German Open and All England Championship.
However, the 21-year-old from Almora had a subdued start to this season as he made early exits from Malaysia and India Open, and reached the quarterfinals at Indonesia Masters Super 500.
"I'm pretty confident about my fitness level but I have to get some match practice to get into rhythm. I played in Dubai, and before that there were a few events. All I am looking at is a good start in Germany, to be 100 percent ready for All England," he said.
Lakshya will start his campaign against France's Christo Popov at the German Open beginning on Tuesday.
"I might face Lee Zii Jia in the quarterfinals, so I'm looking forward to it. I have done everything in my hand to approach this week in the best shape, so hope to get a good momentum ahead of All England."
While Lakshya skipped last month's Senior Nationals, two shuttlers from the PPBA academy — Mithun Manjunath and Anupama Upadhyay claimed the men's and women's singles titles respectively.
"It was special as both titles came to the academy. I have known Mithun for a long time. We have been training together and even here in Germany we travelled together. Anupama is someone I have seen as a young girl when she started in Almora, my hometown."
(With inputs from PTI)