Scarlett Wins Cap as England Youngster Beat Germany – Ipswich Town News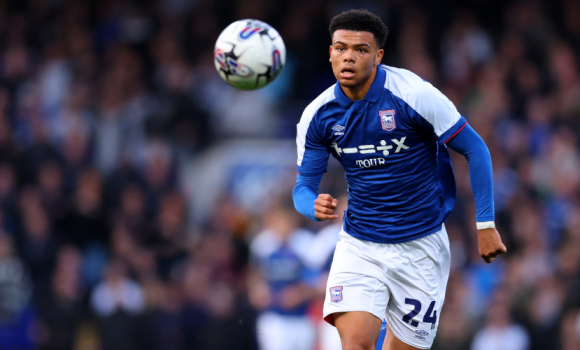 Scarlett Wins Cap as England Youngster Beat Germany
Monday, 20th Nov 2023 21:20
Blues loan striker Dane Scarlett won his fourth England Elite League cap as the 10-man Young Lions came from behind twice to beat Germany 3-2 via a stoppage-time winner at the Jahnstadion in Regensburg.
Scarlett, 19, who is on loan with the Blues for the season from Tottenham, came on as a 61st-minute sub and hit the inside of the post soon afterwards.
England were reduced to 10 men when Reading's Nelson Abbey was red-carded on 79, however, a minute into injury time Chelsea's Charlie Webster netted a dramatic winning goal.
Mateo Joseph, Leeds, and Southampton's Sam Edozie had netted the Young Lions' earlier goals.
The victory is the squad previously billed as the U20s' first of the competition following three defeats and the loss the Germans' first. Germany remain top of the eight-team group and England seventh.
Photo: Matchday Images
Please report offensive, libellous or inappropriate posts by using the links provided.
LegendofthePhoenix

added 21:36 – Nov 20

The lad needs a little bit of luck and a goal – hopefully on Saturday at WBA.

You need to login in order to post your comments