'That opportunity might not come around again': Ricky Ponting makes big statement on David Warner's statement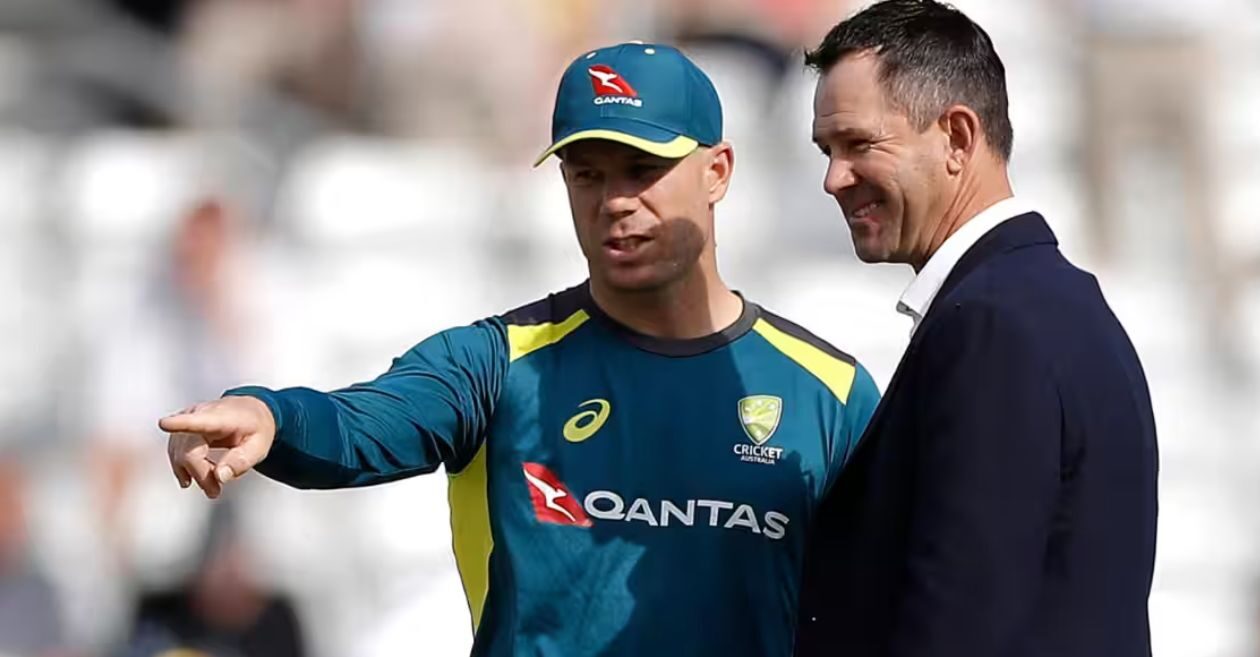 David Warner, the Australian opener, had to leave the team midway through the ongoing Border-Gavaskar Trophy due to an injury he sustained during the second Test against India in Delhi.
Despite being a successful player, Warner has faced challenges in his international career. According to former Australian captain Ricky Ponting, Warner should have retired after his double century in his 100th Test match in December 2022. Ponting's statement suggests that Warner's career could have been considered complete and successful had he retired after that match.
"Look, I was on radio a couple of days ago, back here in Australia, and I thought the absolute best time for Davey to retire if he was thinking about it at all, was after the Sydney Test match here in Australia. He had just played his 100th Test in Melbourne and obviously got 200 in the first innings down there. And to bow out in front of his home crowd is obviously the way that every player would like to finish their careers," Ponting told The ICC Review.
Before his 254-ball double century against South Africa in December, Warner went 15 Test matches without scoring a hundred. In fact, he failed to score 20 runs or more in his last three Test matches, including the first two matches of the Border-Gavaskar Trophy. Unfortunately, Warner sustained an elbow injury during the first innings of the second Test match in Delhi and had to withdraw from the tour. Despite this setback, Aussie legend Ponting believes the selectors would prefer to send Warner to England for the 2021-23 World Test Championship final in June.
"I think they'll definitely want to play him in the World Test Championship match. They have got some really big decisions to make, leading into the Ashes [in England] as well. A bit like some of the selection issues they had coming to India. They're probably going to have similar things to think about when they get to the UK because David's record in the UK is not as strong as it is in some other places around the world. But I don't think it's the end of David Warner, I think they'll bring him back for that one game. If he does well there, then I think he'll probably start the Ashes and see from there," added Ponting.
With 8,158 runs in 103 Test matches for Australia, Warner's experience and skillset are still valuable assets to the Australia team.