The NFL goes to Hollywood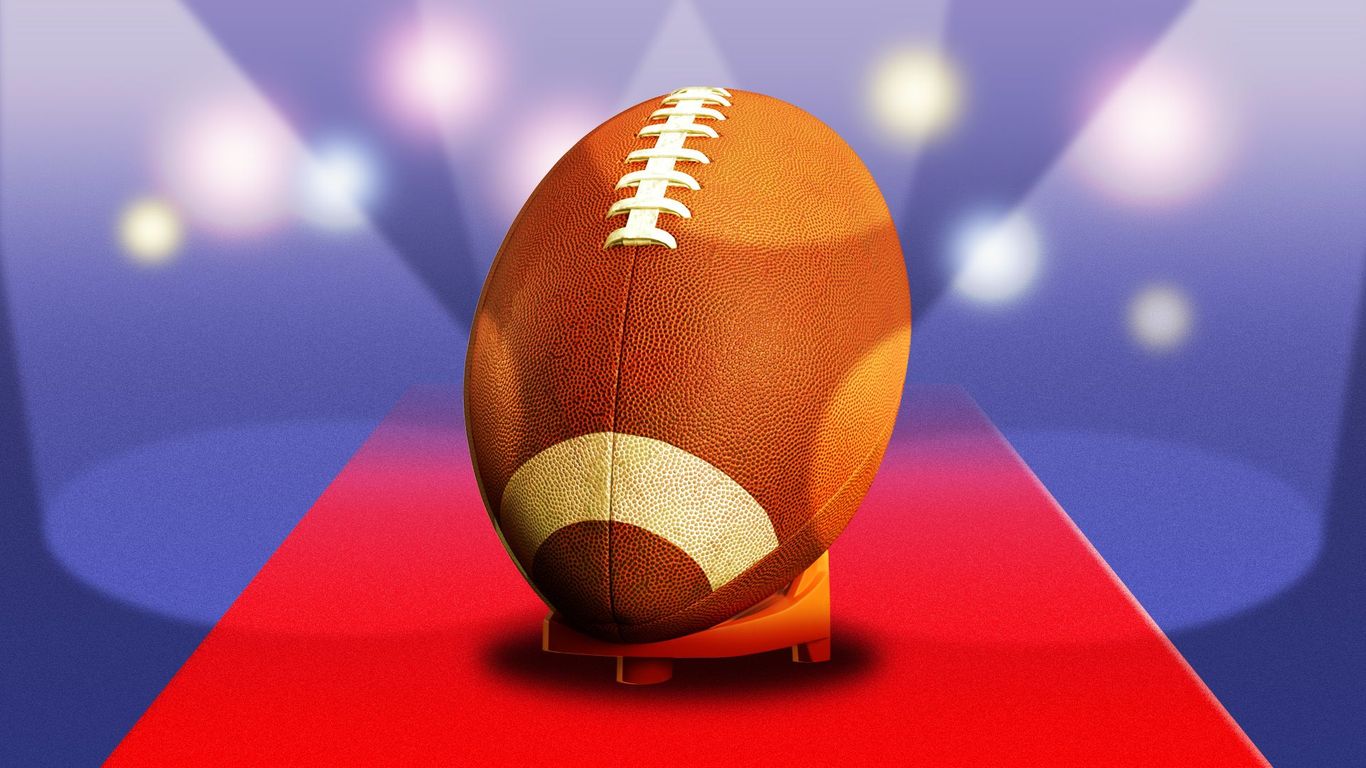 Illustration: Sarah Grillo/Axios
The National Football League is a storytelling machine, and NFL Films has been turning those stories into art since 1964. Now, the league has tapped a Hollywood studio to beef up its content output — and expand beyond football.
Driving the news: The NFL recently partnered with "Top Gun: Maverick" studio Skydance Media on a joint venture, with the goal of creating the world's premier sports production house.
NFL Films is a powerful force that Sports Illustrated once called "the most effective propaganda organ in the history of corporate America." From slo-mo shots to cinematic montages, it is the gold standard of sports production.
Skydance Sports, the newly formed division that will be the vehicle for this co-venture, produced the upcoming Michael Jordan film "Air," starring Matt Damon and Ben Affleck, who also directs.
What they're saying: "Our ultimate goal is for every athlete, actor, writer, director and brand that wants to tell a story about football — or about sports more broadly — to make us their first call," Blake Stuchin, the NFL's VP of digital media business development, tells Axios.
State of play: Sports documentaries are booming. In the last two months alone, "Drive to Survive" (Formula One), "Full Swing" (golf), "Make or Break" (surfing) and "Break Point" (tennis) have been released. Box to Box Films produced all four series.
Now the NFL, which helped create this very genre when "Hard Knocks" debuted in 2001, wants in on the action.
Skydance and the NFL will also produce a variety of other content, from lifestyle shows and foreign-language programming (to help with the NFL's global push) to full-length motion pictures.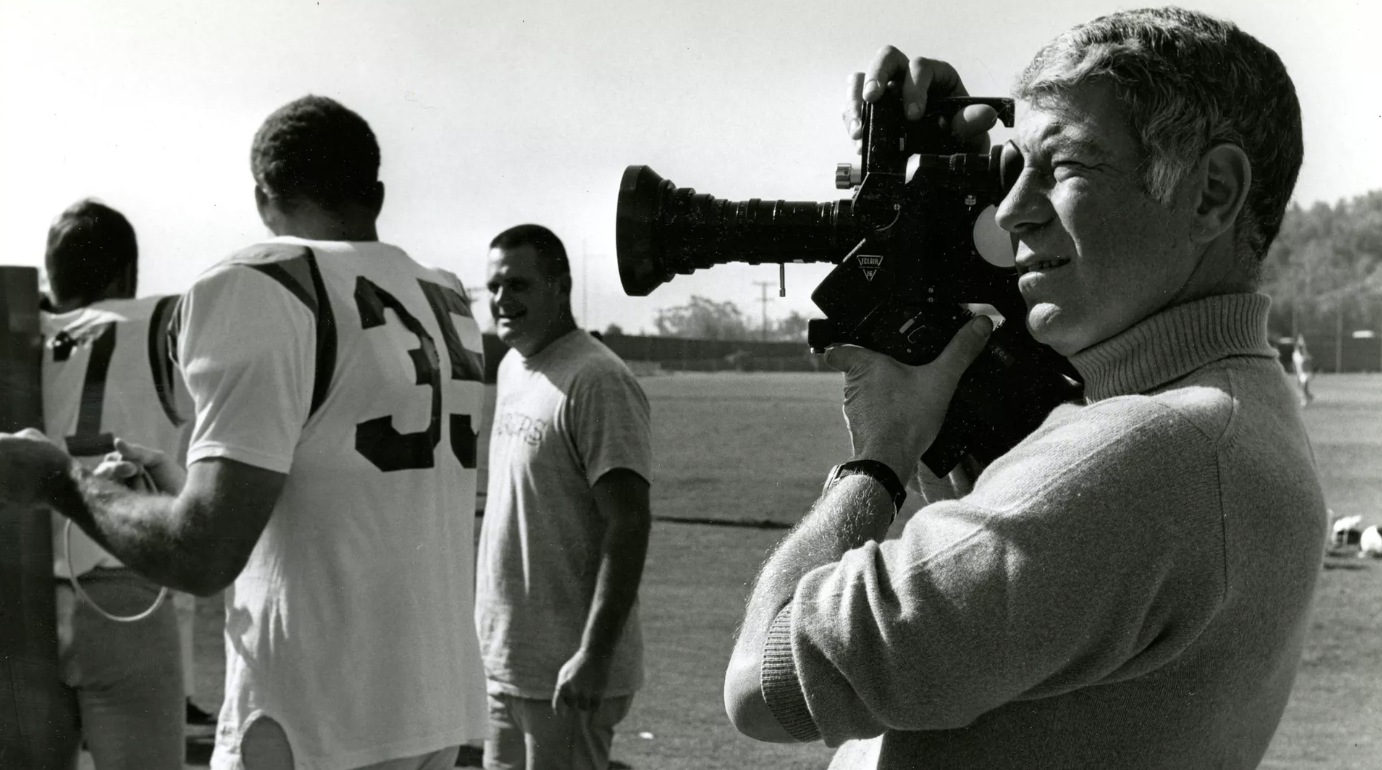 Picture this: A scripted comedy centered on a quirky NFL coach and his staff (think: the football version of "Ted Lasso").
If successful, that series could help the NFL broaden its reach and appeal to new demographics in ways that live games and docs can't.
"Shows like 'Ted Lasso' … it doesn't have to be about the sport. But the sport can be woven into it," Ross Ketover, senior executive of NFL Films, tells Axios.
Between the lines: The primary goal of this partnership is to increase the amount of NFL content on streaming services. But the NFL wants to tell non-football stories, too.
"So many places say, 'Oh we'd love to make the 'Hard Knocks' of this or the 'Hard Knocks' of that,'" says Ketover. "Well, now we can do that for you."
NFL Films has gone beyond the gridiron before, with a 2017 doc about Lindsey Vonn and a 2008 doc about the 24 Hours of Le Mans. It also produces Peyton Manning's "Places" franchise, which has multiple sports.
The last word: "For 60 years, NFL Films has been telling the stories of our players, and hoping that makes fans want to see them play on Sunday," says Ketover.
That, in a nutshell, is why the NFL and Skydance are teaming up: to tell the kinds of stories that make people want to be sports fans.
The bottom line: On the surface, the NFL is a football league. At its core, it's a media company.