UCL: PSG to miss 'key player' Neymar in match against Bayern Munich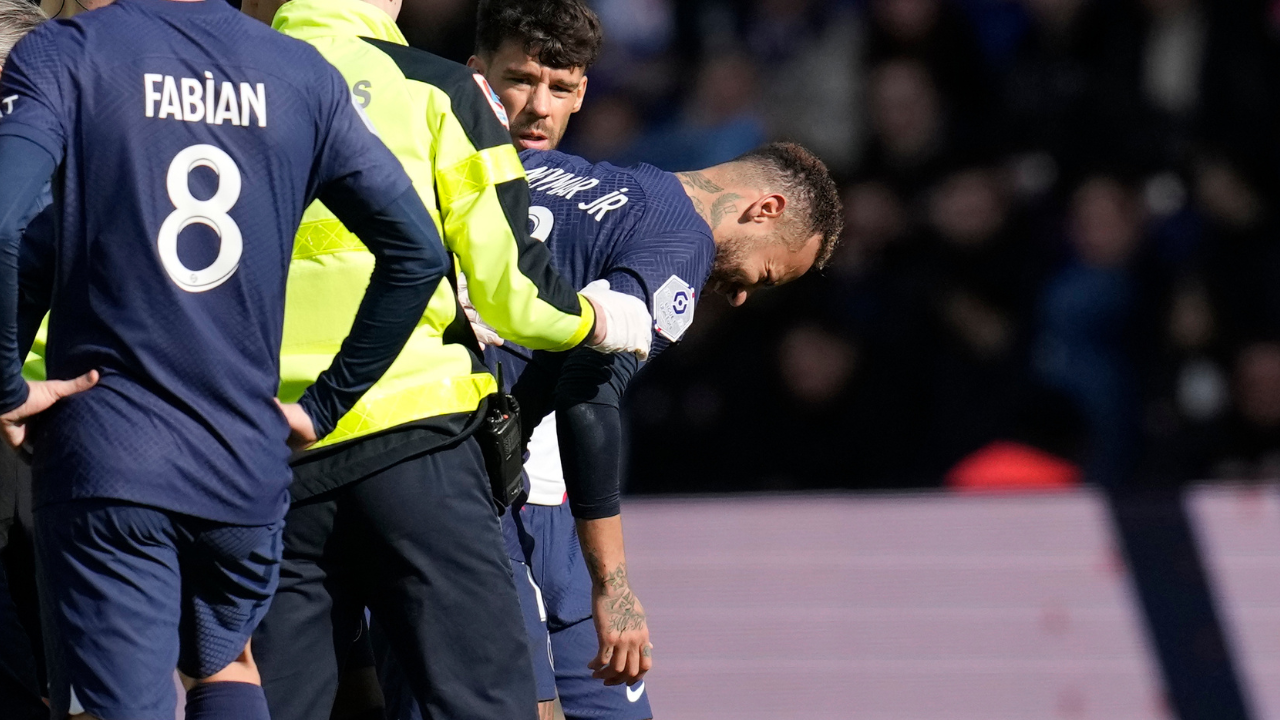 Paris Saint-Germain are set to miss the key striker Neymar for the Bayern Munich game
Photo : AP
As Paris Saint-German walks closer to the second leg of the
UEFA Champions League
, its hopes of claiming first UCL title now seem more distant. One of the most influential players,
Neymar
, has been ruled out of the fixture following an injury.
PSG
's coach Christophe Galtier confirmed this news in the pre-match conference. "For our two next games, Neymar won't be available for us. I can't tell you his absence is insignificant, it is negative for us."
PSG will play the second leg of the UCL Round of 16 on March 9 at the Allianz Arena. The 31-year-old dynamic winger suffered an injury against Lille as he went out of the stadium laying on a stretcher trying to control the tears flowing out of his eyes, a PSG Club release said.
For the past few seasons, the French League leaders have always emerged as one of the favourites to lift the trophy. However, each year a single misstep has thrown them off course from achieving their goal. Even this time fate has conspired against them by taking away their key player. The Brazilian winger has often been deemed the successor of Ronaldo and Ronaldinho, who carries their heritage.
However when his moment to shine arrives, somehow Neymar finds himself sitting in the stands holding back his emotions slowly escaping through his eyes, wanting to put on his boots and change the game, but unable to do so. Whether it was the 2014 World Cup semi-final against Germany or the 2017 UCL quarter-final. Even this time Neymar finds himself in a similar position. Neymar has always been one of those players who can change the game.
In 2017, when Barcelona pulled off the impossible against PSG in the dying moments of the game, it was Neymar who orchestrated the entire heist for his former team. But now when PSG needs him in the same situation, Neymar can only offer his sympathy.
With Neymar sitting out of the game, Kylian Mbappe and Lionel Messi will bear the weight of the hopes of PSG fans on their shoulders. As of now, Neymar will go for medical tests on Monday, his return to the pitch is still surrounded by uncertainty.