Why Duncanville's basketball players can't play for the state title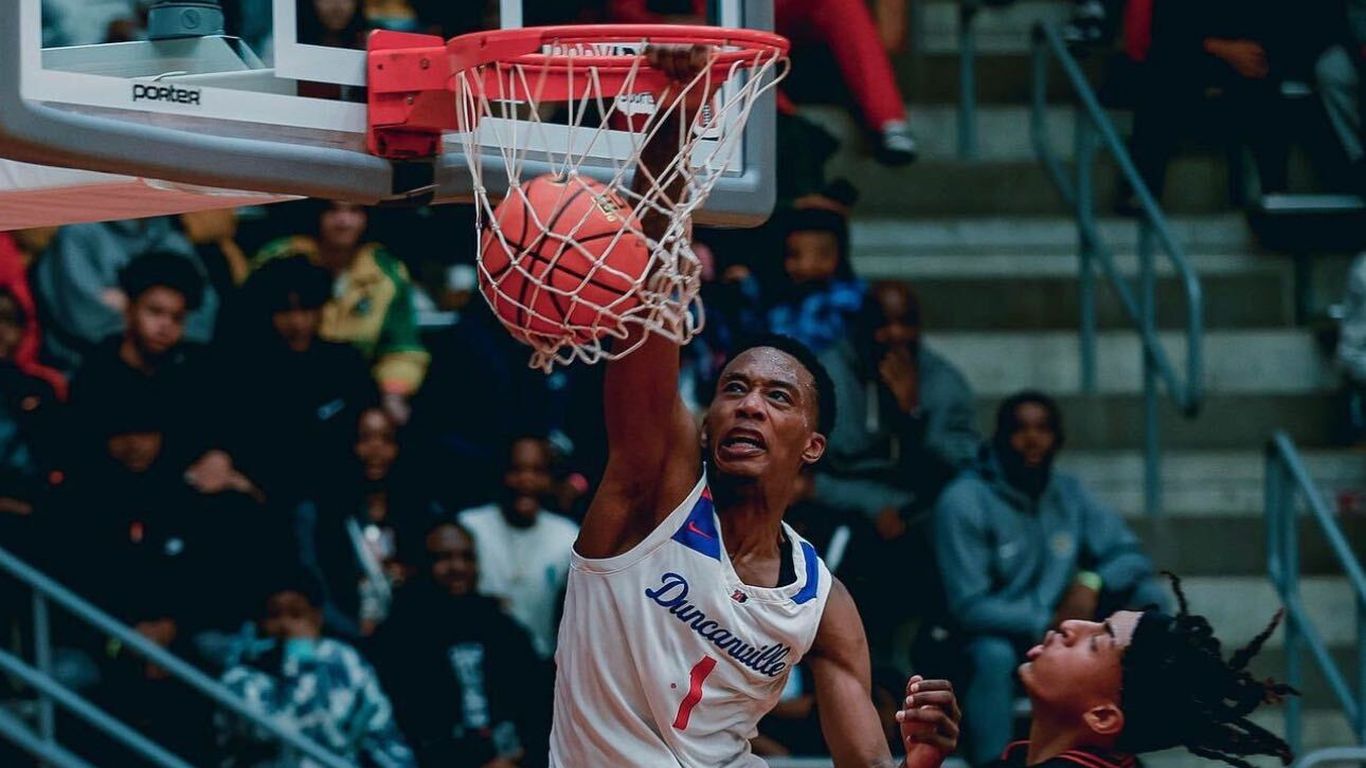 Duncanville's Ron Holland has received more acclaim than most local high school basketball players. Photo: Courtesy of Brittany Graham
The boys basketball team at Duncanville High School is third best in the country, the only Texas team in the top 20 programs, per an ESPN ranking.
Yes, but: The University Interscholastic League ruled in October that the team used an ineligible player last season, stripping the school of its 2022 title. As a result, Duncanville ISD's superintendent announced in November that the team wouldn't compete in this year's state playoffs.
The UIL also suspended the boys and girls basketball coaches, and the girls team was banned from competing in this year's playoffs because of recruiting and school practice and game restriction violations.
Between the lines: There's no national championship for high school boys basketball, but ESPN's rankings bring great publicity. With its 29-1 record, Duncanville has focused on the national rankings to cope with the heartbreak of not being able to compete for a state title.
What they're saying: Head coach Neiman Ford says it's been surreal to see ESPN, which usually talks about NBA players, recognize Duncanville.
"For them to take the time to say hey, 'This little city outside Dallas is one of the best in the country,' that will be one of the best compliments we've ever had — especially during a year like this where we couldn't go play for a state championship," Ford tells Axios.
Zoom in: Duncanville has a long history of producing top basketball talent.
Meanwhile: The Coppell girls basketball team competes in the UIL 6A semifinals game in San Antonio tonight for a shot at its first state championship — with credit to star player Jules LaMendola, who is ranked 52nd nationally.
Worthy of your time: Read this excellent Texas Monthly feature about the way Duncanville has dealt with not getting a chance at this year's state title.